Media
Proof
I have run a WEB site for over 30 years and have tried to honestly publish only the facts, as best as I can. One thing I have noticed on many of the earlier files is if I posted a story and put a link to a media WEB site where I got the story, if it made the 'liberals' look bad, the story would be deleted. Since discovering this, I have tried to include at least a snippet of the story if I post a link so when it is deleted, you can see why. Liberal bias attempting to change history.
Media bias 2017
The crimes were occurring when the obama administration OK'ed the sale of a Vancouver-based company Uranium One, to the Russian state nuclear firm Rosatom, in 2010.
The deal gave Russia and (Vladimir Putin) control over 20% of U.S. uranium.
The Russian who was involved in the bribery and money-laundering was the top U.S. representative for a Rosatom subsidiary.
Then-Secretary of State Hillary Clinton had to sign off on the Uranium One deal for national security reasons.
Uranium One investors made $145 million in donations to the Clinton Foundation.
A Russian bank with interests in Uranium One paid Bill Clinton $500,000.
A Russian spy ring trying to infiltrate Hillary Cli9nton's inner circle was nabbed by the FBI.
An informant was gagged from speaking with congress about the Russian bribery case by Attorney General Loretta Lynch.
The FBI did not brief Congress on the case but did brief illegal president obama.
It is not just the politicians that will do anything for "their" cause (to get re-elected, i.e. to stay on the money train) our media has been subverted by the 'liberal' ideology. It was the media that when they found out we could listen to Bin Laden's satellite telephone conversations couldn't wait to publish that fact. Recently on the news I heard them detailing how Britain tracked one of the London subway bombers across Europe using cell phone intercepts. The terrorists are listening, the media will tell them what they are doing wrong. I would like to take this opportunity to thank the media for all their help with taking free speech to use against us.
10-18-05 Only a short time back when there were bombings in London, remember how the media busted its ass to report how authorities were able to track that one guy by use of his cell phone. Why doesn't the media report how al Qaeda get their info? Because al Qaeda isn't stupid enough to tell the media. Telling al Qaeda is great for the media. There is nothing like a bombing to grab everyones attention and consequently garner advertising dollar.

2-23-11 The media lies by omission. Look at this memorial made by a greatful Iraqi for being liberated from Saddam.


Media lies
The Top 10 Economic Myths of 2010 Journalists' tall tales included praising GM for 'keeping faith' with taxpayers, comparing soda to cocaine, and attacking the Chamber of Commerce over baseless 'foreign money' claims.
By Julia A. Seymour
Thursday, December 09, 2010 9:28 AM EST
Each year the Business & Media Institute looks back on the year's news and selects the top 10 worst economic myths. Here is our 2010 list:




10. GM Repayment Shows Taxpayer Bailout Worked

9. All the Economy Needs is More Stimulus

8. Soda is Like Cocaine and Ads Cause Obesity

7. Obama the Tax Cutter

6. The Tea Parties are Astroturf, but Green Groups Aren't.

5. Despite Largest Budget in History, Obama is Fiscally Conservative

4. Lack of Press Freedom in Gulf Doesn't Point to Obama

3. Nearly 10 Percent Unemployment Isn't So Bad

2. ClimateGate? What ClimateGate?

1. The Chamber of Commerce is Taking "Secret Foreign Money" for Election





10. ABC's Diane Sawyer and Media Boast about GM Repayment

Media myth: GM's bailout repayment means the taxpayer auto bailout worked.




Like a magician creating an illusion, the news media, Treasury Department and General Motors pulled one over on taxpayers in early 2010, or at least they tried to. The bailed-out auto company issued a highly misleading advertisement claiming, "We have repaid our government loan, in full with interest, five year ahead of the original schedule."




The Treasury then bragged about the GM repayment, bolstering claims that the taxpayer-funded bailout worked. In an April 21 press release, Treasury said GM "has fully repaid its debt under the Troubled Asset Relief Program (TARP). GM paid the remaining $4.7 billion of the total $6.7 billion in debt owed to Treasury." Obama economic adviser Larry Summers cited it as proof that the "politically difficult" bailout decision was correct.




All three claims were heavy on spin, yet the networks repeated them calling them a "happy surprise," and said that GM was "keeping faith with taxpayers." The three broadcast networks couldn't muster any skepticism of the GM claim, even though the truth was that the company paid off the "loan" portion of its $52 billion bailout with part of that same bailout.




Even the liberal New York Times saw through the deception, saying, "What neither G.M. nor the Treasury disclosed was that the company simply used other funds held by the Treasury to pay off its original loan." Sen. Charles Grassley, R-Iowa, caught the trick and challenged the Treasury Department calling it a "TARP money shuffle."
Media kills more people
Example
12-01-08 On the news today about the terrorist attack in Mumbai (Bombay) one of the survivors (note here the news never mentioned this) said during the attack about 200 people were taken to a certain room in preparation for an escape and the local media got hold of the information and broadcast it on the air that there were '200 people getting ready to escape. The terrorists had been listening and cut them off in a stairwell and shot a number of the people. It is as if the media participated on the side of the terrorists all in the name of "headlines". I'll bet they are 'proud' of their "news' reporting.
I THINK IT IS REMARKABLE THAT WITHIN A WEEK OF TIGER WOODS CRASHING HIS ESCALADE, THE PRESS FOUND EVERY WOMAN WITH WHOM TIGER HAS HAD AN AFFAIR IN THE LAST FEW
YEARS, WITH PHOTOS, TEXT MESSAGES, RECORDED PHONE CALLS, ETC. AND, THEY NOT ONLY KNEW THE CAUSE OF THE FAMILY FIGHT, BUT THEY EVEN KNEW IT WAS A WEDGE FROM HIS GOLF BAG THAT HIS WIFE USED TO BREAK OUT THE WINDOWS IN THE ESCALADE. NOT ONLY THAT, THEY KNEW WHICH WEDGE! AND EACH AND EVERY DAY, THEY GAVE AMERICA MORE UPDATES ON HIS SEX-REHAB STAY, HIS WIFE'S PLANS FOR DIVORCE, AND THE DATES AND TOURNAMENTS HE WILL PLAY IN. OBAMA HAS BEEN IN OFFICE FOR OVER A YEAR NOW, AND THIS SAME PRESS THAT: STILL CANNOT FIND ANY OF HIS CHILDHOOD FRIENDS OR NEIGHBORS, OR LOCATE ANY OF OBAMA'S COLLEGE PAPERS OR GRADES, OR HOW HE PAID FOR A HARVARD EDUCATION, OR WHICH COUNTRY ISSUED HIS VISA TO TRAVEL TO PAKISTAN IN THE 1980'S, OR BARRY SORETORO OR EVEN MICHELLE OBAMA'S PRINCETON THESIS ON RACISM.
THEY JUST CAN'T SEEM TO FIND THEM.
YET THE PUBLIC STILL TRUSTS THAT SAME PRESS TO GIVE THEM THE WHOLE TRUTH, TRULY REMARKABLE !!!
Great Media Coup (?)
During WWII undoubtedly one of the greatest secrets of the war was that we could read their encrypted messages. That advantage saved thousand of lives and just possibly made the difference on who won the war, it was that important. But did you know that a big mouthed Colonel who had a little to much to drink let that little bit of news slip out and it was actually published in an obscure paper on the west coast. Thankfully the problem was quickly squelched and the Colonel, well who knows, but I doubt he had a military future.

That wasn't the only leak, this one cost lives, all for a story. Early in the war somebody in the media got wind that the Japanese were not dropping their depth charges deep enough and published that fact. Boy, I'll bet he is proud, [sic] we lost 9-10 submarines due to depth charging the next year after the Japanese started setting their charges deeper. Ya think that ass-hole should have got the Pulitzer prize?? The only difference today is it is worse.

From Aaron Russo's film:
"In 2004 the IRS arrested IRS agent Joseph Bannister for telling people the truth about the income tax laws." The Jury obviously agreed with Joe.
But what does the media say? "Tax Evaders Win a Case Over I.R.S."

"The value of the dollar today (1998) is about 4¢ despite what the media and congress tells you."

Aaron, "The Federal bankers have swindled America." Again not a word from the press"

Is calling our media "Jewish Run" anti semitic?
The New York Times is read all over America - in academia, business, politics, the arts and literary world. It sets our political, social, entertainment, literary, artistic, and fashion standards. The New York Times Company owns 33 newspapers as well as three book-publishing companies, 12 magazines, seven radio and broadcasting stations, and a cable-TV system. The New York Times News Service serves more than 506 newspapers across America.

Like so many other newspapers, it began under Gentile ownership and ended up Jewish. George Jones and Henry Raymond founded the great paper in 1851. Near the turn of the century, Jewish activist Adolph Ochs bought the paper, and now his great-grandson, Arthur Ochs Sulzberger, Jr., is CEO and publisher. Executive and managing editors are Max Frankel and Joseph Lelyveld.

Because it is so widely read by Washington's elected and appointed federal officials and bureaucrats, The Washington Post has a huge impact on our government. It can influence appointments, firings, legislation, and foreign and domestic affairs of all kinds. It can even be instrumental in bringing down a president, as it did Richard Nixon. The bosses of The Washington Post can choose to give publicity to an issue or choose to ignore it, choose to be outraged about an event or bellow in approval. The Post has numerous holdings in newspapers, television, and magazines - most notably, Newsweek.

Like The New York Times, The Washington Post started out in Gentile hands. It was founded in 1877 by Stilson Hutchins and was later run by the McLean family. Due to the McLeans' conservative policies, Jewish advertising shifted to the other Washington papers, driving the Post into bankruptcy. A Jewish financier, Eugene Meyer, stepped in to buy it for a trifling sum at the bankruptcy auction. As soon as it passed into Jewish hands, advertising from Jewish businesses and advertising agencies returned, and the newspaper returned to profitability.

In an effort at further consolidation of the media in our nation's capital, the Jews ran an advertising boycott of Colonel Robert McCormick's Times-Herald, which they detested because of its support for anti-Communist Sen. Joseph McCarthy. Unable to sell retail-advertising space, the newspaper shrunk dramatically and began losing about a million dollars a year and was finally sold to Meyer in 1954 at a bargain price. The Washington Post is now run by Meyer's daughter, Katherine Meyer Graham, the principal stockholder and chairman of the board. Her son Donald is president and CEO.

The third leading influential newspaper in America, especially in the business realm, is The Wall Street Journal, published - along with Barron's and 24 other daily newspapers - by Dow Jones & Company. The Wall Street Journal has a circulation of more than two million, making it America's largest business daily and a tremendous influence on business, banking, trade, and economic issues. The CEO of Dow Jones and chairman and publisher of The Wall Street Journal is Peter R. Kann, a Jew.

The Three Most-Read News magazines

Time, Newsweek, and U.S. News and World Report are the three major weekly news magazines published in the United States. The largest and most respected of these is Time, which has a circulation of more than four million. The CEO of Time-Warner is Gerald Levin, a Jewish benefactor of many Jewish and Israeli causes.

Newsweek is the second most widely read weekly, with a circulation of more than three million. It is under the control of the Washington Post's Katherine Meyer Graham, another avid supporter of numerous Jewish causes.
The third-ranking news magazine is U.S. News and World Report, whose owner, publisher, and editor in chief is Mortimer B. Zuckerman, a proud Zionist who also owns the Atlantic Monthly and the New York Daily News.
The Giants of Book Publishing
Book publishing is perhaps the part of American media least controlled by Jews. Yet they still dominate the most important parts of that industry. All one needs is a printer and some cash to publish a book, and tens of thousands of printers do business in America along with hundreds of small book publishers. Yet here too the Jewish influence is powerful, for writing a book, no matter how intelligent and provocative, offers no guarantee of it being published, and being published offers no guarantee of being professionally promoted, distributed, or even reviewed. The half dozen or so of the largest publishers and distributors handle 95 percent of the biggest-selling books in America. And in those areas of book publishing and distribution, Jewish appraisal is inevitable and Jewish approval is crucial.
Benjamin H. Freedman was one of the most intriguing and amazing individuals of the 20th century. Mr. Freedman, born in 1890, was a successful Jewish businessman of New York City who was at one time the principal owner of the Woodbury Soap Company. He broke with organized Jewry after the Judeo-Communist victory of 1945, and spent the remainder of his life and the great preponderance of his considerable fortune, at least 2.5 million dollars, exposing the Jewish tyranny which has enveloped the United States.

Conservative hidden camera sting targets NPR
http://www.cbsnews.com/8301-503544_162-20040683-503544.html
Conservative activist James O'Keefe, whose deceptively edited hidden camera videos* have made him a star on the right, is out with a new video targeting National Public Radio executive Ron Schiller - and by extension NPR itself.
The video purports to show Schiller speaking to a pair of men posing as representatives of a phony Muslim group seeking to give $5 million to NPR. The men tell Schiller they are affiliated with the Muslim Brotherhood, the Islamist political movement.

It shows Schiller stating that the Republican Party and the Tea Party is "fanatically involved in people's personal lives and very fundamental Christian - and I wouldn't even call it Christian. It's this weird evangelical kind of move."

Schiller goes on to say that the "xenophobic" Tea Party has hijacked the GOP and calls them "white, middle-America, gun-toting - I mean, it's scary. They're seriously racist, racist people."
NPR lies, no surprise
Clearly there is no shame in the culture of conceit in which NPR's "Morning Edition" co-host Steve Inskeep lives, and like NPR, he is lying to the American people.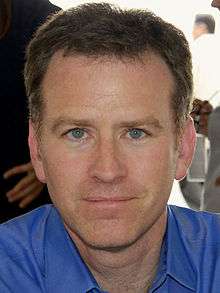 The supposed point of his March 24 op-ed in the Wall Street Journal was to refute the irrefutable – that NPR is an egregiously and unabashedly hard left, Soros-backed operation subsidized by taxpayers.
But Inskeep, like other NPR representatives, fraudulently claims "emails show that NPR refused the money" from the Muslim Brotherhood front group. At no point did NPR ever do so, and on the contrary the emails released by NPR did quite the opposite. They confirmed that NPR's top executives had no objections whatsoever to taking money from a front group controlled and primarily financed by a jihadist organization explicitly committed to the subversion and destruction of this country. They were moving along with the perfectly standard procedures for accepting an institutional donation of that size.
Even long after we had established our Muslim Brotherhood front group status and explained that our purpose was to counter and replace the "Jewish" control over the American media, NPR's top brass only became more and more eager, even putting "a dollop of urgency" on advancing the process, in Betsy Liley's words.
These were not merely midlevel employees either. Ron Schiller was the President of the NPR Foundation, and Betsy Liley served directly below him as the Senior Director of Institutional Giving. Vivian Schiller was NPR's CEO. Joyce Slocum was the General Counsel and is now currently the Interim CEO. All of them played a roll in advancing the donation process.
In our nearly two-month long relationship with NPR, there was not one objection to any of this. NPR and Inskeep are lying and pitifully hiding behind false accusations that somehow all of this is the result of doctored videos. We have released the full, unedited videos, and not even NPR's circle of protectors in the mainstream press can obfuscate the truth.
We need no lectures from NPR and Steve Inskeep about values. I think America has seen quite enough of theirs, and NPR has some considerable explaining to do to those who fund this network.
It is high time NPR Ombudsman Alicia Shepard started answering some questions. Does NPR think it is okay to accept money from the Muslim Brotherhood? What is NPR's policy on that, given that every executive necessary to sign off on such a donation proved to hold no reservations whatsoever about the jihadist front group with whom they were making a financial alliance?
Media Bias has pushed ObamaCare further into our pockets
Jun. 30, 2015
The Supreme Court has once again upheld one of the most tyrannical laws in our nation's history. This was a political decision motivated by ideology, not by the Constitution.

While this is a major blow to liberty, the war over ObamaCare is far from over. The chief proponents of ObamaCare in the liberal media are ecstatic. Despite their endless pro-ObamaCare propaganda, a majority of Americans continues to oppose ObamaCare. Emboldened by the decision to uphold subsidies for millions of Americans, the media will now launch a relentless attack on Americans who seek to reign in this catastrophic law.

Media Research Center
See more about
MRC Here.